RCS is seeking volunteers for their various committees for this year. The committees are: Policy, Budget, Audit, Wellness, and Communication Committees. Please send a letter of interest to Mr. Bennett if you'd like to be a part of one of these groups.

Congratulations to the Musician's of the Week, Madison and Rhea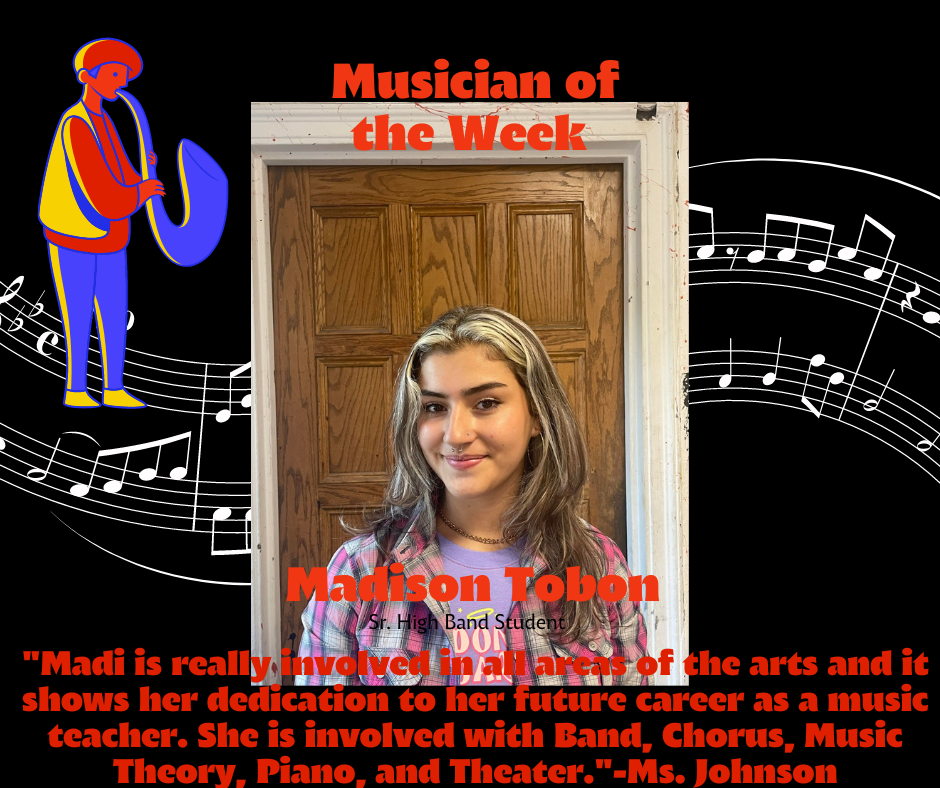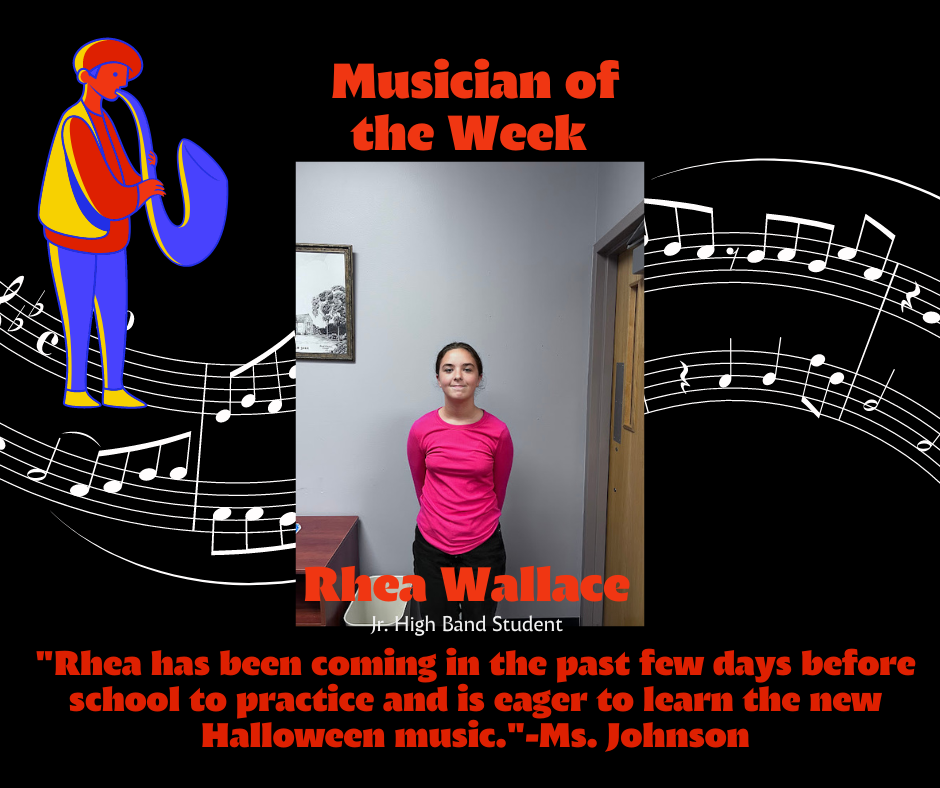 Today the Lady Rockets play Stamford/Jefferson at 4:15 at home. Come out and support the Ladies!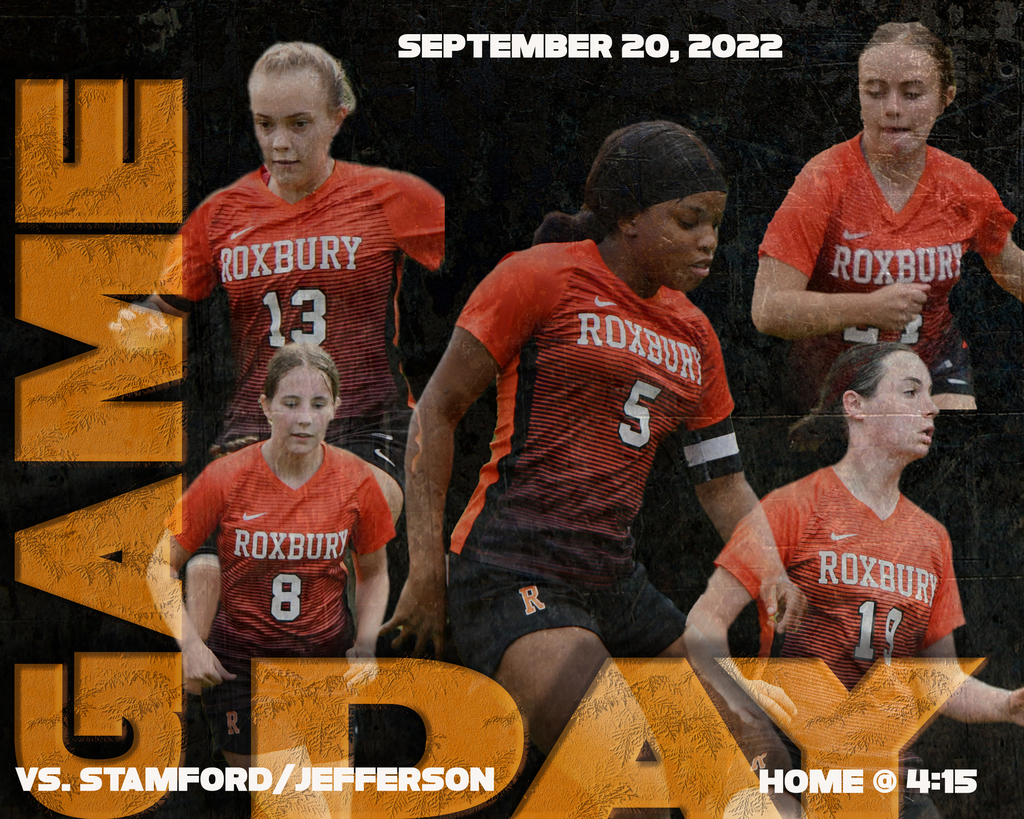 All sports games, matches and practices are cancelled for today.

Congratulations Jillian!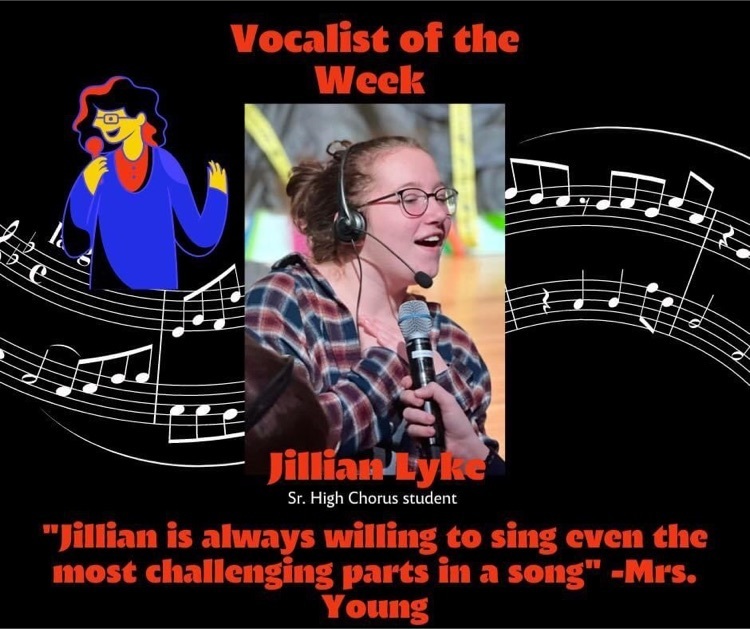 Come out and support the Lady Rockets this afternoon at 4:15. The Lady Rockets will play the Charlotte Valley Wildcats at home.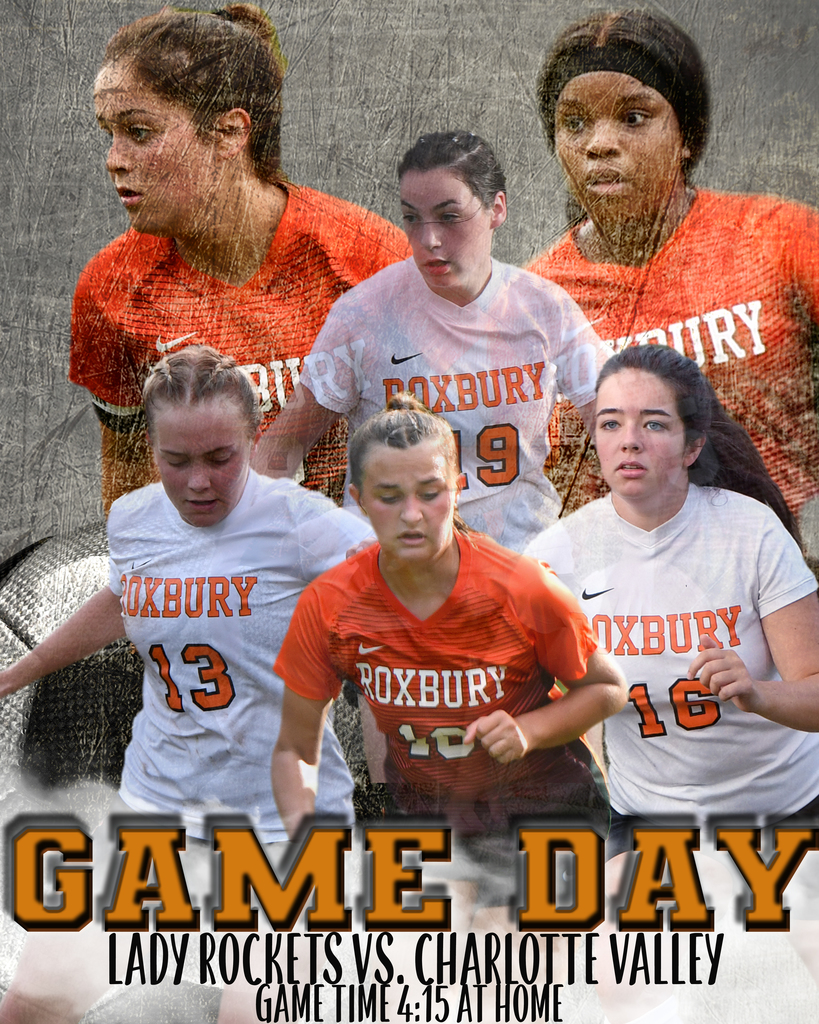 Congratulations to the Varsity Soccer Athlete's of the Week.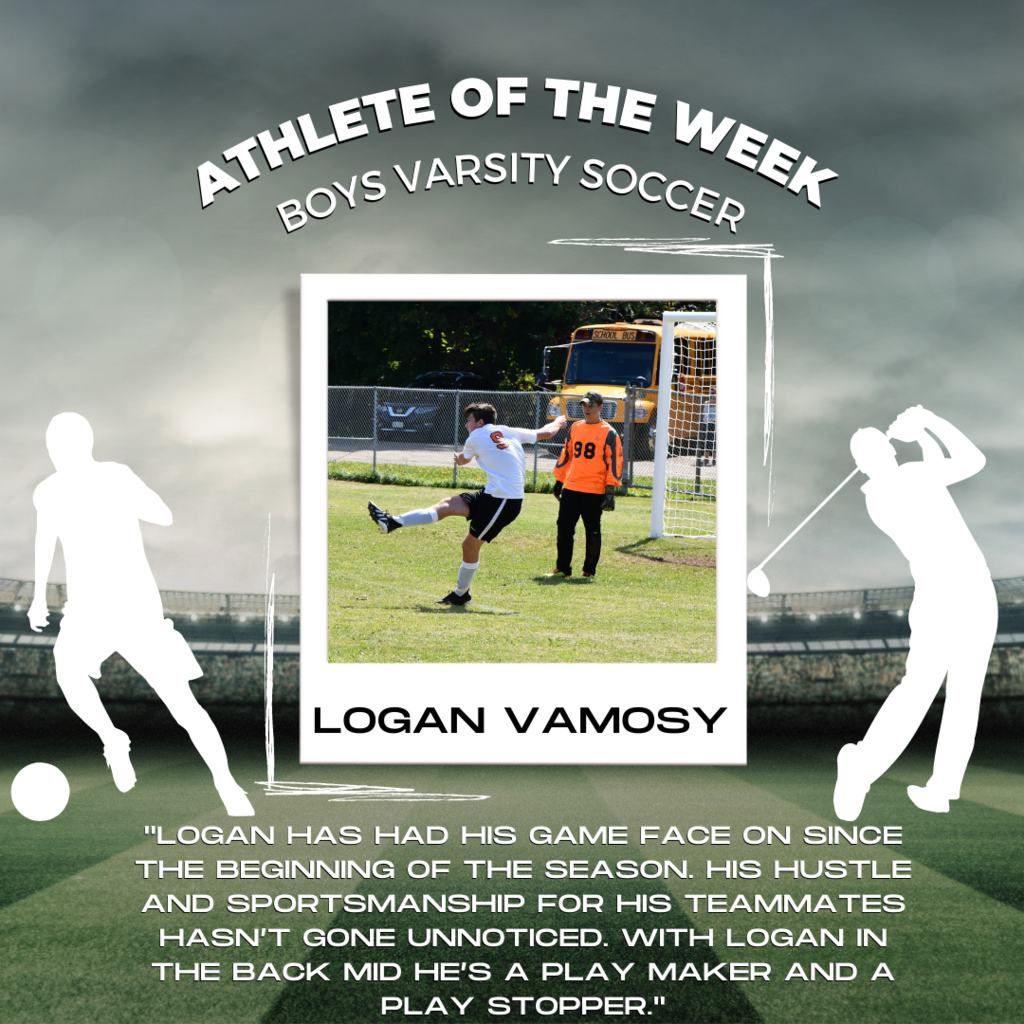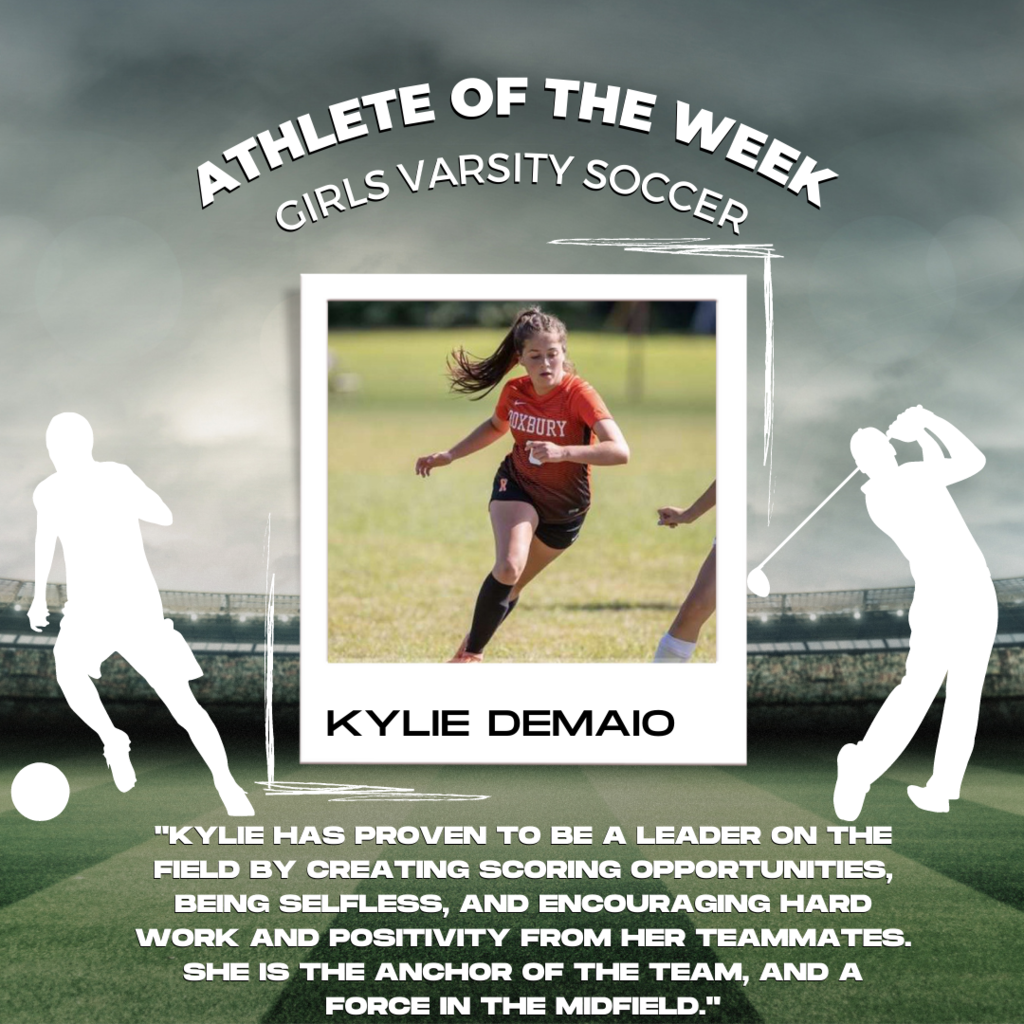 Come cheer on the Boys Varsity team tonight as they take on Margaretville at 4:15
Today's golf match @Delhi has been cancelled and there is no practice. The rescheduled date is TBD.

A reminder that boys and girls modified soccer practices will begin tomorrow from 3-4:30.

RCS is seeking a certified earth science and a certified chemistry teacher. Please submit an application through OLAS, or contact Mr. Bennett, Superintendent, for more information.

RCS is seeking applicants for a school psychologist, a school counselor, a school social worker and a teachers aide for immediate hire. We are also seeking substitutes in all areas. Send application and resume to Mr. Bennett, Superintendent.

Roxbury Central School is seeking applicants for coaches for both the Boys and Girls Varsity Soccer teams. Please send a letter of interest to Mr. Bennett, Superintendent, before August 16, 2022.

This is a reminder that the presentation on the possible collaboration of the athletic programs between Gilboa and Roxbury will be held tonight at 6:30 in the RCS cafetorium. In attendance will be both the Gilboa and Roxbury school boards, the athletic directors and administrators. This meeting is also available by Zoom, and the link will be provided on our homepage. Student athletes and parents are encouraged to attend.

August 2022 Regents Examination Schedule: Tuesday, August 16th 8:00: Algebra I & ELA 12:00: Global History & Algebra II Wednesday, August 17th 8:00: Chemistry 12:00: Geometry; Living Environment Please call Jill Ten Eyck, Principal at 326-4151 X2012 if you plan on taking these exams!

Gilboa and Roxbury students, parents, staff and communities, As we continue to provide our students with the best academic experience, we also need to ensure they have the best opportunities athletically. As the enrollment numbers decrease, we need to develop plans for success. Collaboration of the athletic programs with Gilboa and Roxbury is one solution. On Wednesday August 10 at 6:30pm in the Roxbury cafetorium, there will be a workshop to discuss this possible collaboration. In attendance will be both the Gilboa and Roxbury school boards, the athletic directors and administrators. This workshop will be an opportunity for the communities to learn and ask questions about the collaboration of the athletic programs. If you have any questions, please contact Jack Etter or Jeffrey Bennett Superintendents

Orientation for PreK and Kindergarten
There has been lots of talk about Roxbury and Gilboa merging sports programs. To clarify the process and what has happened so far….. The Gilboa school board asked to meet with our school board to discuss sports collaboration in early July. On Monday, July 25, once we finalized our calendars, two School Board members from Gilboa and two School Board members from Roxbury along with the Superintendents met to discuss the possibility of merging our sports programs. The conversation included a number of topics: 1. As enrollment numbers decrease we are finding a lack in the number of athletes to field programs. 2. Lack of competition 3. The benefits of merging sports 4. The community reaction 5. The coaches' roles 6. The student reaction 7. Uniforms 8. Field/Court use 9. Need for consistency in policies/procedures…eligibility, attendance, etc. At the conclusion of the meeting, the superintendents were tasked to talk with the fall coaches and AD to gather more information. The next step is for the school board members to report back to their full school boards. Further steps could include: 1. A formal letter from the Gilboa school board requesting the merger 2. Discussion at a school board meeting with the community 3. Discussion with the athletes 4. Discussion in detail all the unforeseen items (for example….uniforms, home field, coaches' roles, policies, transportation, etc) 5. Receiving Delaware League and Section IV approval 6. Discussions on a full merger or just merge teams with enrollment issues At this point, no decisions have been made by our school board to merge our sports with Gilboa. We will continue to have further discussions.

A reminder that, due to last night's power outages, The Roxbury Board of Education postponed the public hearings on the RCS Code of Conduct and the RCS Building Level Emergency Plan to tonight, Wednesday, July 13, 2022 at 7:00 PM, followed by the regular July BOE Meeting.

The Delaware County Sheriff's Department has lifted the shelter in place. Students will be released immediately. Thank you for your cooperation.